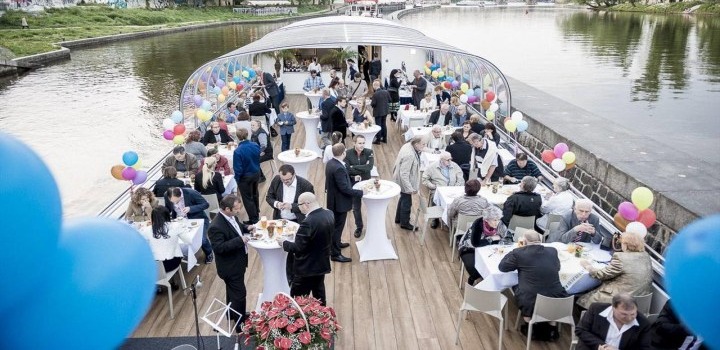 Companies are increasingly looking to hold their events in non-traditional places, like on board of a sightseeing boat. If you too are considering something like this, then it's high time to reserve your company event on board of one of our boats. The available dates, in particular in May, June, September and December, are filling up fast.
The best boats for company parties are our new cruisers, the Bohemia Rhapsody and Grand Bohemia. If you prefer a classic atmosphere, we recommend the Labe or the Vltava steamboat. You can take a look at our whole fleet on the our boats page – we will be happy to help you with the selection. We can of course arrange catering and an accompanying program too.
To make a reservation, please use the contacts that you can find here.