The Elvíra, another of the beauties of our ecological fleet, cruises in Prague on the Vltava River. It comes from the same workshop as the Mistr Jan Hus and is the same kind of boat.
It's dimensions are small, in particular its submersion, thanks to which it can be used for cruises on the Devil's Channel, around Křížovnicky Island and to other corners of the Vltava, where larger boats cannot go. Complete refreshment can be provided on board in the form of catering.
runs purely on electric power
built in the Prague Boats dock in Prague – Podbaba
an aquacabrio version with sliding roof
emission-free and silent
used for sightseeing cruises, regular cruises on the Devil's Channel, private rental
anchors at Čech Bridge, but can also be boarded at our ecological dock in Kampa, near the Devil's Channel
full refreshments may be provided on board (not equipped with own restaurant)
You may also like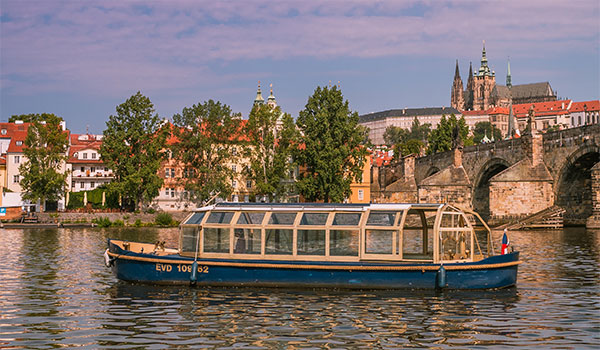 A unique ecological vessel powered solely by solar power, which will take you to the Devil's Channel.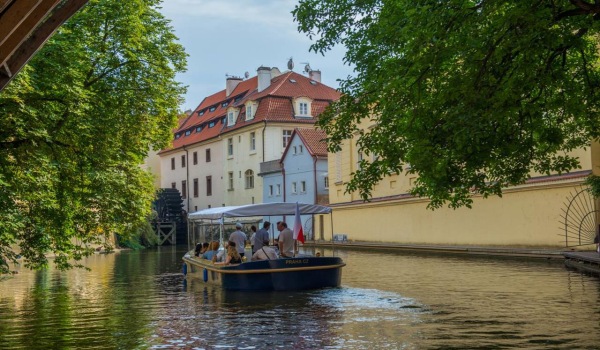 Uncover the secrets of the Vltava canal during a one-hour cruise on a small boat with the fascinating narration of the captain.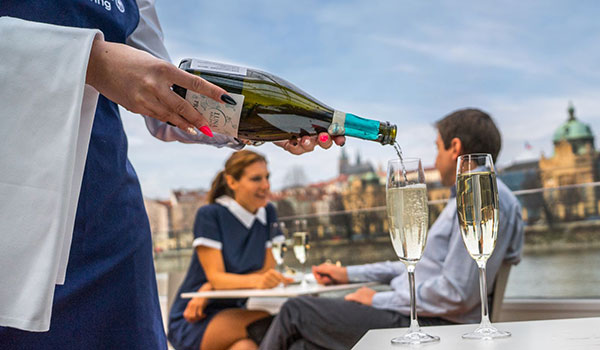 A panoramic cruise through the historic centre of Prague on a modern glass boat with a glass of prosecco and snacks.