The Mistr Jan Hus is yet another ecological project by the firm Prague Boats. It is the newest boat in our flotilla and the successor of the successful vessel Elektronemo.
The small size and shallow draught of the boat are its clear advantages, thanks to which it can sail into the Devil's Channel, along Křížovnický Island and to other picturesque recesses of the Vltava that can't be reached by large boats. And although the boat does not have its own restaurant, we are able to arrange complete refreshments.
The Mistr Jan Hus berths at our ecological Kampa docks, from where it sets sail to cruises to Devil's Channel and other picturesque recesses of the Vltava. You can also board the boat at the back entrance to the Karel Zeman Museum leading directly to the Devil's Channel.
like the Electronemo, the Mistr Jan Hus runs purely on electricity
built at the Prague Boats docks in Prague-Podbaba
equipped with a retractable roof
pure ecological operation – without noise or emissions
for sightseeing cruises and regular cruises to Devil's Channel
berthed at the ecological Kampa docks
complete refreshments can be arranged (no onboard restaurant)
You may also like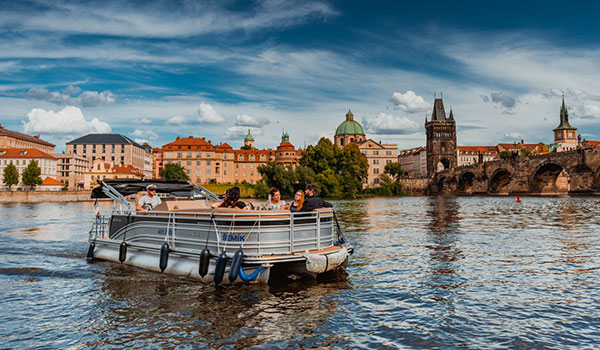 Rent a small luxury eco-powered boat for a private cruise full of romance and beautiful views.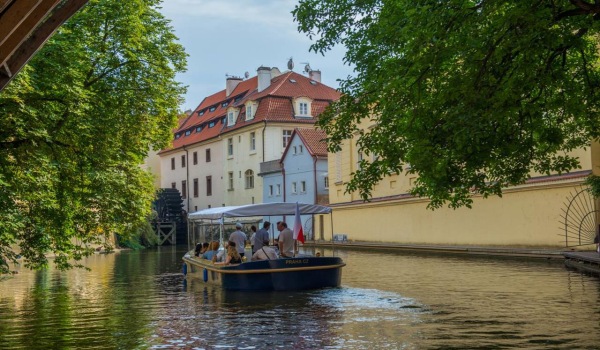 Uncover the secrets of the Vltava canal during a one-hour cruise on a small boat with the fascinating narration of the captain.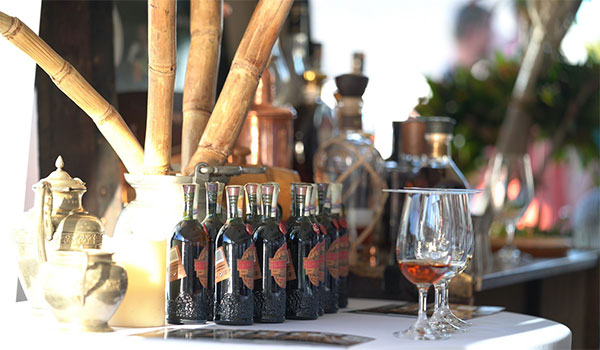 Take advantage of the unique environment on the boat to celebrate birthdays or anniversaries. We will provide everything from catering to the accompanying programme.