Cruises to Devil's Channel
A fairy tale cruise through the picturesque Devil's Channel is one of the most romantic cruises that you can experience in Prague.
You will be surrounded by beautiful medieval homes that seem to grow right out of the water and listen to the clatter of the mill wheel as in days gone by.
Our regular cruises on the Devil's Channel are operated on our ecological boat the Elvíra, Mistr Jan Hus, our small mahogany boats or the solar boat the Elektronemo.
You may also like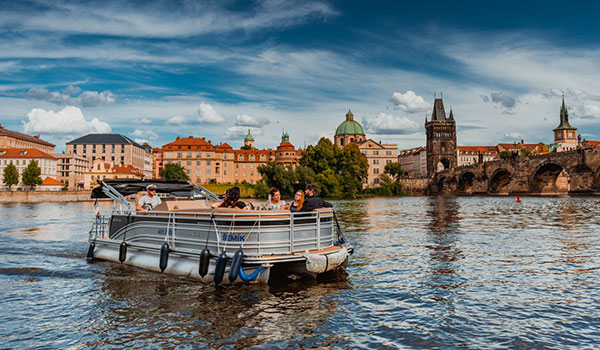 Rent a small luxury eco-powered boat for a private cruise full of romance and beautiful views.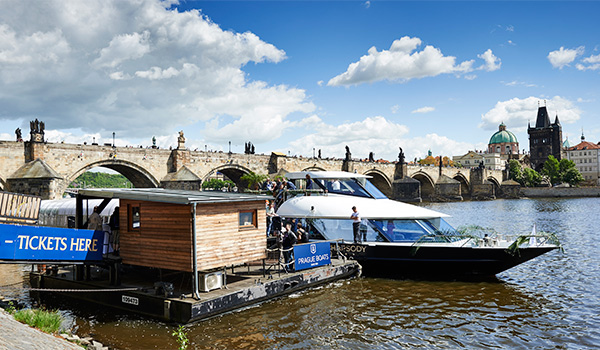 Enjoy a view of Prague's most important sights from a different perspective during a one-hour cruise starting at the Charles Bridge.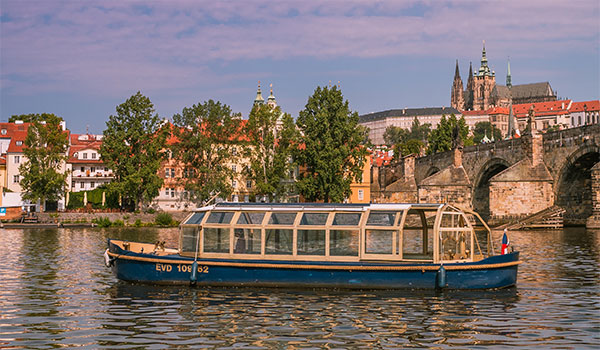 A unique ecological vessel powered solely by solar power, which will take you to the Devil's Channel.