Grand Bohemia New Year's Eve Cruise
Enjoy a special evening with us on a New Year's Eve cruise on the Grand Bohemia. The experience of cruising through the centre of Prague will be enhanced by a jazz band, delicious refreshments and unlimited consumption of selected drinks for the entire evening.
Duration: 4.5 hour
We make a reservation for minimum 2 person. The cruise is not suitable for children under 6 years of age.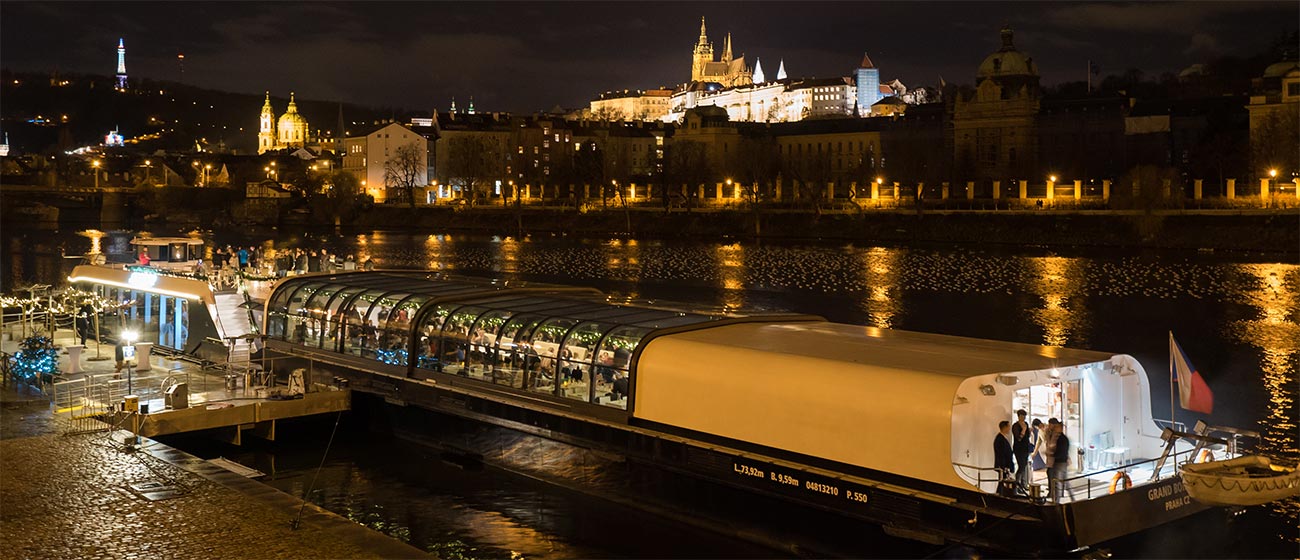 Reservation
Do I have to book a cruise?
The Grand Bohemia New Year´s Eve Cruise must be booked in advance through our online booking service.
The minimum reservation is for two tickets.
Reservations must be picked up at least 30 minutes before the start of the cruise.
Payment required in advance.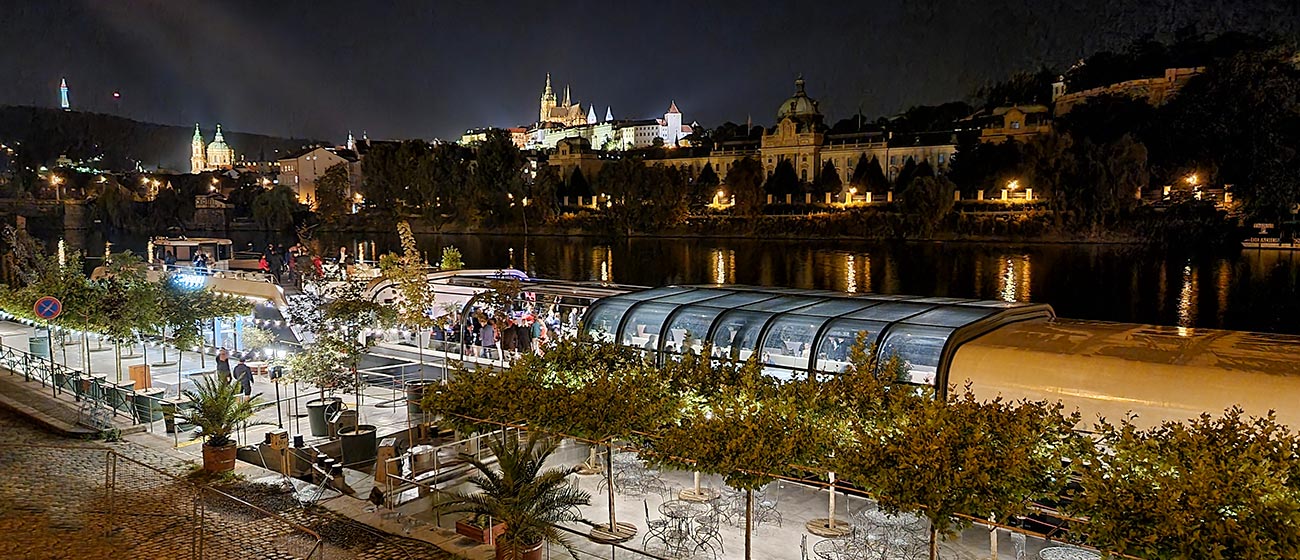 Check-in
What time do I have to check in?
Please arrive in good time to ensure a relaxed start to your evening!
Boarding takes place from 20.00-20.20.
Please check in at our office on platform number 5 no later than 10 minutes before the cruise.
The latest possible boarding is 5 minutes before the cruise commences.
Boat
Which boat will I be on?
The cruise takes place on the most modern and biggest boat Grand Bohemia.
Large space partially covered by glass roof
Luxurious spacious lounge with large windows in the front part of the boat
Spacious deck and a bar
The boat is of course heated and provides maximum comfort.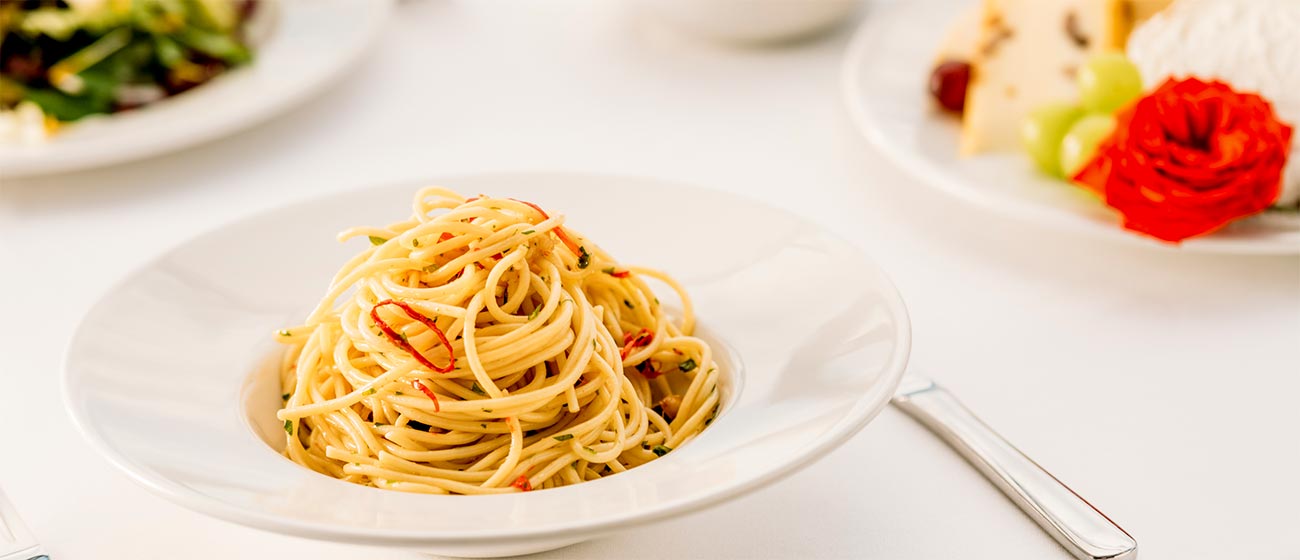 Vegetarian menu
I am a vegetarian, what will I eat?
There is a large selection choice of vegetarian meals, for instance:
Pumpkin tartare with bread crisps
Bocconcini salad with cherry tomatoes and lime dressing
Greek salad with olives and feta cheese
A large selection of desserts
If you have other dietary requirements, such as an allergy to certain foods, please do not hesitate to inform the ship's staff.
Sights
Will I see places of interest from the boat?
Yes, you can look forward to beautiful views of Prague's sights and panoramas.
Prague Castle
Charles Bridge
National Theatre
Dancing House
And many others.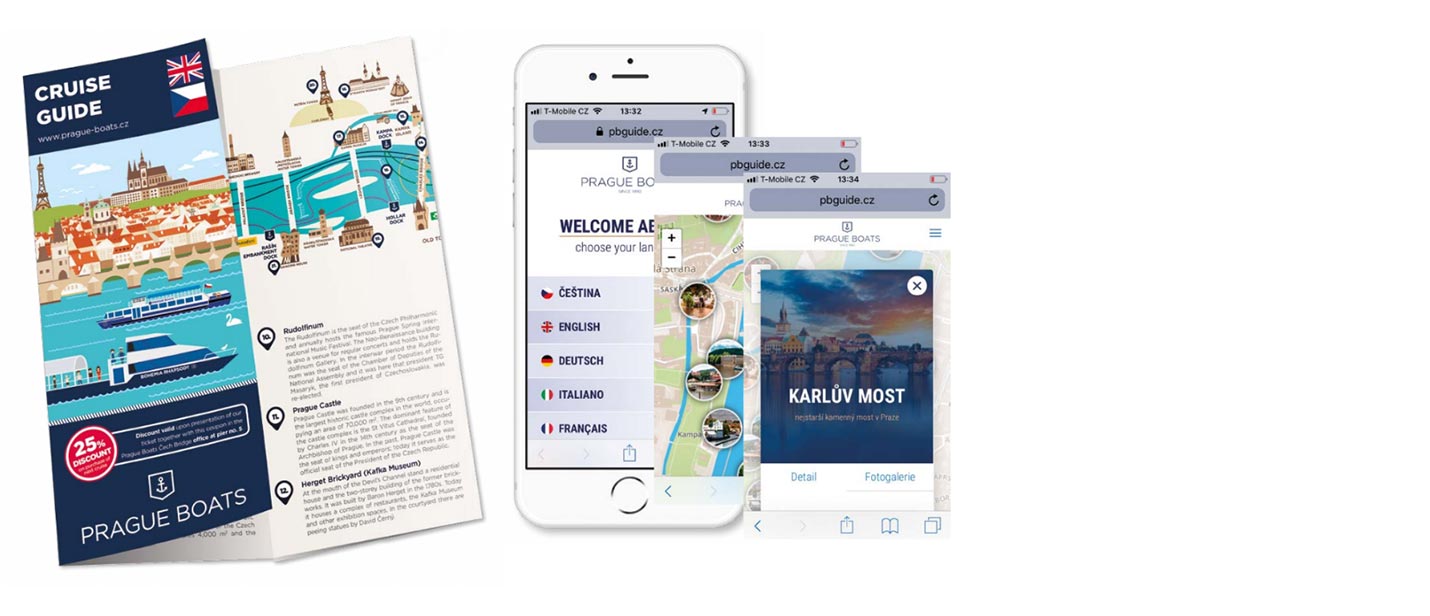 Guide
Is there a guide on the boat?
It is up to us to make sure you enjoy the cruise as much as possible and learn many interesting facts about the sights you see. We have for you:
A free printed guide in 16 languages
Free wifi
We recommend using the interactive guide that you can use on your mobile phone during the cruise free of charge.
You may also like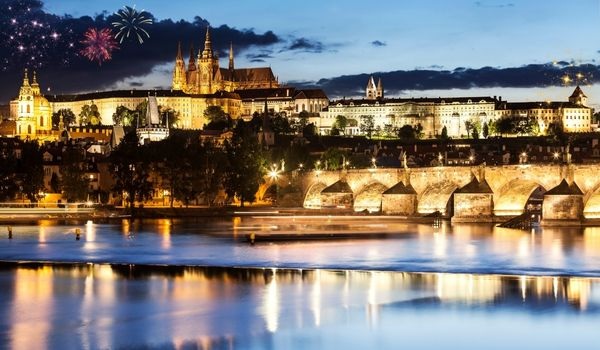 There is no more beautiful New Year's Eve experience in Prague than the Crystal Dinner on board of our glass boat.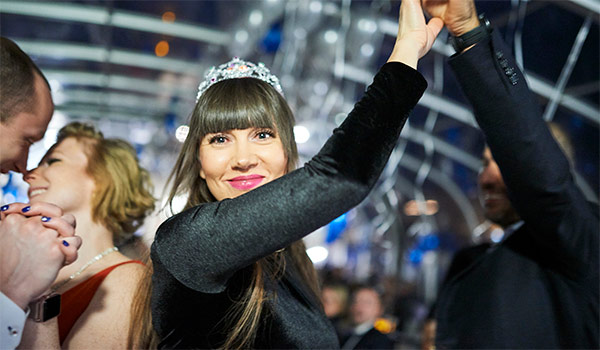 The unique atmosphere of New Year's Eve evening awaits you on one of the most modern boats – the Bohemia Rhapsody.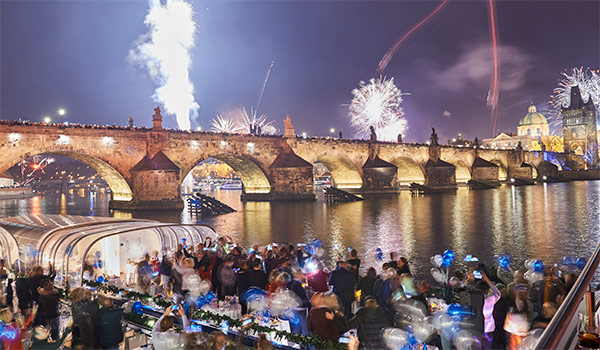 Enjoy an unusual evening with us on a New Year's Eve cruise on the Agnes de Bohemia.