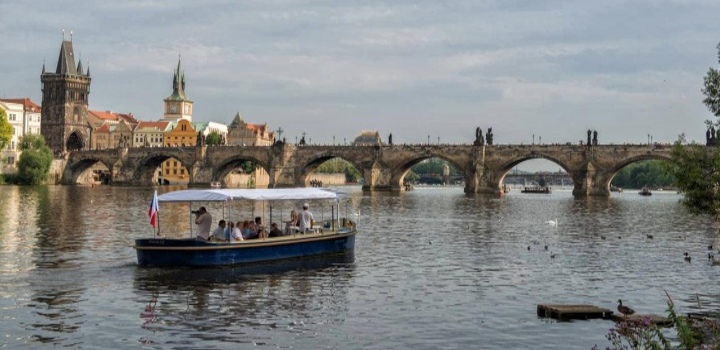 It seems incredible, but the summer season will soon be here and the first regular cruises this season will set sail daily, at selected times from March 18. These include the two-hour cruise with lunch, the Prague Dinner Cruise and the luxury Sweet Prague cruise, serving an a la carte menu.
New this season are regular cruises into Čertovka which begin on March 25th and sail daily until September 30th. For these cruises we use our new environmentally friendly ship Mistr Jan Hus, or our mahogany boats. In the case of bad weather we use the covered vessel Electronemo.
During the cruise, you can enjoy a live commentary from the ship's captain, guiding you through the sights and attractions in Czech and English. There is also a written commentary available in 10 languages.